March is National Craft Month and was created by the Craft and Hobby Association in 1994.  The purpose is to help people learn about crafting and finding inspiration. (And it gives suppliers a reason to run special deals and conventions).
With the introduction of the Internet, Pinterest, Tumbler, Digital Photography, YouTube and many other media outlets the possibilities for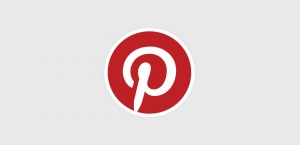 learning about crafting projects is endless.  Because of the endless opportunity, the process for many can be quite overwhelming.  I don't know about you but Pinterest can completely consume my entire day if I am not careful.  And that is just on recipes!  Crafting, in whatever way you enjoy can provide tremendous fulfillment if you don't become overwhelmed.
Here are 6 practical tips for making the most out of National Craft Month.
1. If you have never crafted before try something new.  There are hundreds of ways to craft; everything from Scrap-booking, painting, barn-wood projects, decoupage, sewing, leather work and more.  If you are a beginner in crafting  I would recommend not taking on something too big or too complicated or too expensive.  Those take away the joy of crafting.  Once you settle on a project stop looking.  It becomes very overwhelming.
2. After deciding on a project, envision how you want it to look.  Don't focus on your lack of creativity.  The Internet helps with that.    I would suggest the use of Pinterest for this step.   People are very excited to post their various projects.  For visual learners,  looking at someone else's project helps to visualize your project.
3. You have decided WHAT to do, and HOW you want it to look, now you need to supplies.  Be resourceful in this step.
 Make a list of everything you will need to complete the project.
 Try to think outside of the box.  If you don't have the exact supply on hand, think about a substitute that could work in place of it.
After gathering existing supplies,  look for retailers that have the remaining supplies. (Don't forget download the app and use your Michaels or JoAnn Fabric coupons).  These retailers in particular almost always have a coupon.  Other stores to consider may include Dollar General, Goodwill, Home Depot, Menards or Lowes.
4. Determine the time it will take to complete the project, who will help, and when you will work on it.  A craft project is similar to any other project.  Many times things must be done in stages allowing for cutting, drying, processing, etc.  Some projects will need to be completed in more than one sitting.  To be most successful in the completion of a project that requires more than one day, set up the project someplace you will can leave it out.  For most of us, if we have to drag out everything, put it up and drag it out again we get discouraged and lose interest.
5. Involve others.  Crafting can be very rewarding, and fulfilling, particularly when we include other family members.  Crafting is a great bonding experience and children love to see their contribution to a project.  Crafting can help even the grumpiest spouse enjoy the feelings of a completed project.
6.  If planning, purchasing and creating a craft project on your own is to overwhelming, check your local area during the month of March.  Many retailers and specialty shops have their own DIY projects available.  These projects charge a set fee for the supplies and you just show up to complete the project on-site.
Happy Crafting!  #NationalCraftMonth