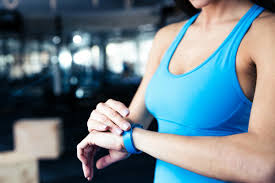 Fitness trackers have become a popular trend over the past several years, with an estimated 102 million devices sold by the end of 2016. But does strapping on a device that provides personalized health data help you improve your lifestyle and stay fit? Expert opinions vary. Here are a few pros and cons based on recent scientific research.
Benefits of Wearables
More steps: Research dating back to 2007 found that individuals who used pedometers engaged in more physical activity than participants who didn't wear such technology. The study also determined that having a step goal, such as 10,000 steps a day, served as another predictor of increased exercise.
Lower blood pressure: U.K. researchers have also found a connection between wearables and an increase in physical activity, as well as a decrease in body mass index and blood pressure.
Financial rewards: Some employers and health insurance providers offer small incentives for staying active and reaching specific goals. The thinking? If individuals stay fit, it may help reduce future medical costs.
Potential Downsides
Short-term commitment: Though fitness trackers may get people moving, the aforementioned U.K. study also found that 32 percent of users stopped wearing them after six months, and 50 percent stopped after one year.
Less weight loss: According to a September 2016 study, participants who used fitness-tracking technology over the course of 24 months didn't lose as much weight as those without wearable devices. However, both groups of participants did see improvements in their diets, fitness and body composition.
Though research on the effectiveness of fitness-tracking devices continues, the real test is a personal one. If technology that tracks your steps and monitors your heart rate helps you stay active, a wearable may be the right option for you.